WAYANAD TOUR PACKAGES FROM CHENNAI
Wayanad, the hidden paradise of Kerala is located on the southern tip of the majestic Deccan plateau is simply the most popular hill station. This beautiful hill station with many tourism spots is the least crowded tourist destination in Kerala. The Picturesque Wayand district is surrounded by a unique blend of caves, paddy fields, bamboo trees and towering ginger fields. This attractive tourist spot is one of the favorite tourism destinations for travelers searching for Chennai to Wayanad Tour packages.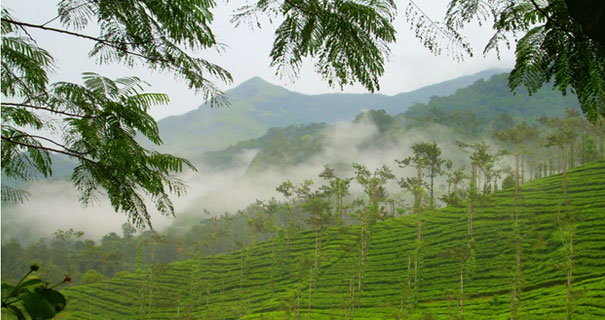 'Wayanad' also known as the Land of Paddy field in local language has been able to retain its evergreen surroundings and pristine nature mainly due to the thick forests,Majestic mountain valleys, tea plantation and lush green landscapes. Wayanad is popular for captivating destinations and cool atmosphere. Affordable hotels and friendly locals are some of the other reasons why you should put Wayanad holidays on your travel itinerary. We offer the best price for Wayanad Toru packages from Chennai at the most competitive rate with private cabs and couple friendly resorts and hotels.
Also Read : Kerala Kerala Hill Stations
EXPLORE WAYANAD TRIP FROM CHENNAI
Surrounded by the emerald waterfalls, ancient caves and tree plantations Wayanad hill station is a perfect place for family tour packages from Chennai. Travelers Searching for the best tourist spots in Wayanad can consider the below tourism places for their holidays in Wayanad.
Chembra Peak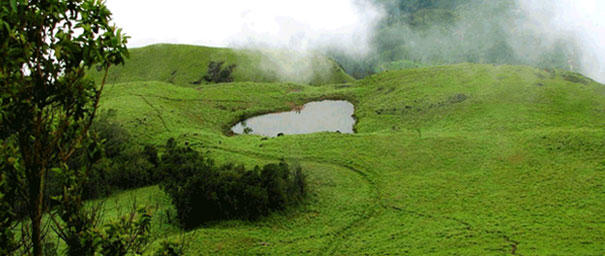 It is the highest peak in Wayanad surrounded by the lush green forest. This tourist point is considered perfect for family outing.
Edakkal Caves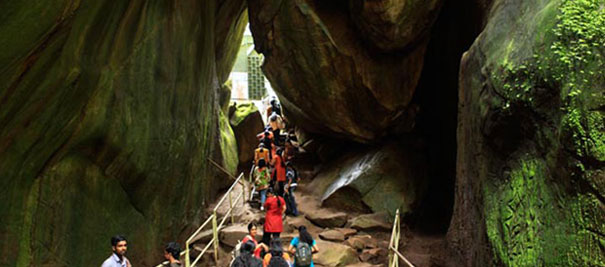 Located in the Ambukuthi hills area of Wayanad ,it is the only place in India with Stone Age carvings. This location is one of the most visited tourism spots in Wayanad. This place is not appropriate for Elderly people and kids.
Meenmutty waterfalls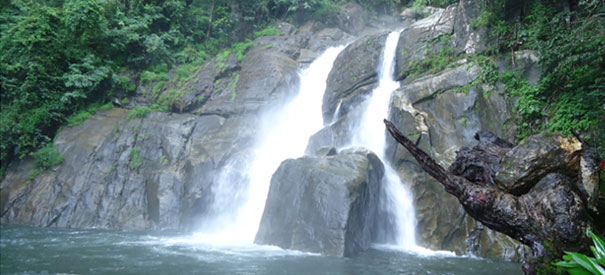 Located around 28 km from Kalpetta in Wayanad Di strict, Meenmutty Waterfalls is a three-tiered waterfall with a height of 300 meters. It is the second largest in largest water fall in Kerala with an interesting 2 Km trek on Ootty road. The view of water falls from a height of 984 ft is breathtaking.
Neelimala View Point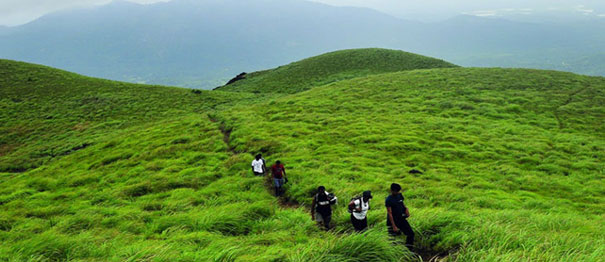 Neelimala View Point is one of the most visited holiday points in Wayanad. This place offers the majestic view of the lush green forest areas and beautiful landscapes. This place a best spot for trekking. The top of this hill provides a breathtaking view of the Wayanad waterfalls.
Banasura Sagar Dam, Kalpetta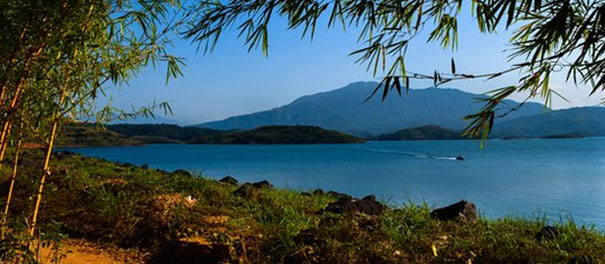 Banasura Sagar Dam in Wayanad is the largest earth dam in India and the second largest earth dam in Asia. This Dam is situated at Padinjarethara 15 km North West of Kalpetta in Wayanad Distirct. The dam stores a huge amount of water and provides the scenic magnificence of the mountains as its scenery. Boating in the Dam surrounded by lush green forest areas is a rejuvenating experience for tourists.
Pookode Lake, Kalpetta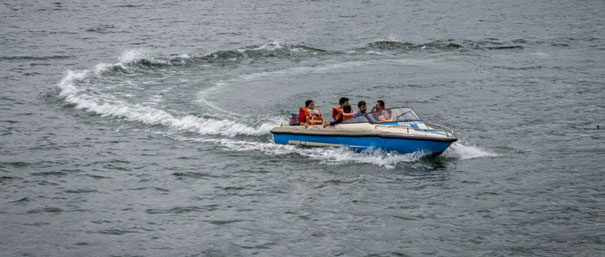 The enchanting Pookode Lake is a scenic freshwater lake lays 15.5 Km away from Kalpetta Town. This popular Lake spread over 13 acre, is one of the most popular tourist attractions in Wayanad. Nestled between lush green thick forest and Western Ghats this picture perfect lake provides a serene atmosphere to tourists and nature lovers. Fish spa and boating are the popular attractions of this spot.
Phantom Rock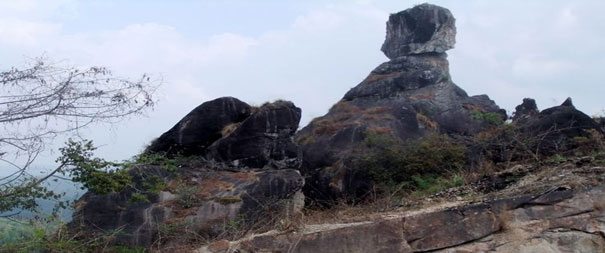 Phantom Rock located in the Cheengery Hills is known as 'Thalappara' in Malayalam language. Considered as an archaeological wonder this rock is a skull shaped rock. This wonder rock is considered as one of the popular tourist attractions in Wayanad.
Bamboo Forests, Muthanga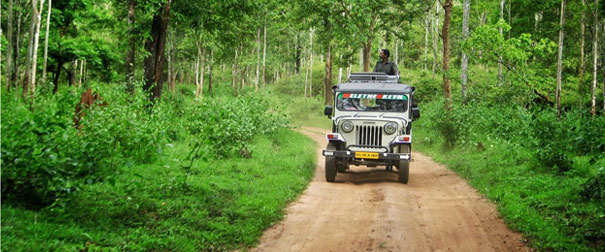 Muthanga Bamboo Forest is a part of Waynad tourism area filled with teak forests and bamboo groves. The bamboo groves present a richness of bio-diversity and enhance the attraction of this majestic hill station. Tourists can spot wild animals and protected wildlife like spotted dear, bison, cheetah, wild bear and other animals during their trip to Waynad.
Also Read : Alleppey Tour Packages
Wayanad Tour Packages from Chennai: 3Days
Starting from Rs. 6250/- $ 99
Place to Visit- Wayanad
Day 1 : Calicut Banasura Dam & Meenmutty Water FallsToday our representative will meet you at Calicut Railway Station/Airport before commencing your Wayanad Trip. Later drive to Wayanad hotel. check in at hotel. Evening proceed for sightseeing tour of Banasura Dam, Meenmutty Water Falls. return back to the hotel.Overnight Stay at Resort at Wayanad.
Day 2 : Trip to Eddakal Caves & Muthanga Wild life sanctuaryToday after breakfast at hotel proceed to visit the Eddakal Caves & Muthanga Wild life sanctuary, Overnight Stay at Resort in Wayanad.
Day 3 : Trip to Kuruwadweep Island & Soochipara Water FallsToday after breakfast check out from the Resort and then proceed to visit Kuruwadweep Island & Soochipara Water Falls. Later drop at Calicut Railway Station/Airport.
Get Free Quotes & Tour Plan from 2 Days to 10 Days