JATAYU NATURE PARK- THE LATEST ADVENTURE TOURIST DESTINATION OF KERALA
Jatayupara Adventure center, the latest and the most popular tourist attraction of Kerala has been started with the aim of promoting cultural tourism, mythology, adventure as well as wellness tourism. This tourist place as well as adventure center is a unique entrant in the Adventure tourism destinations in Kerala India. This rock theme park designed by Mr Rajiv Anchal is a treat to the eyes as well as the sense of adventure for the tourists. Located at Chadayamangalam village around 37 Km from Kollam District of Kerala this park is the biggest and first private partnership tourism initiative between the Kerala government and Guruchandrika Builders and Property Private Limited. Jatayupura is among the most prominent and recently developed tourist destinations in Kerala that give its visitor an everlasting experience. According to the designer this park symbolizes an era when humans and other living beings cared for each other and lived together peacefully.
POPULAR ATTRACTIONS OF JATAYU NATURE PARK
1. JATAYU EARH CENTER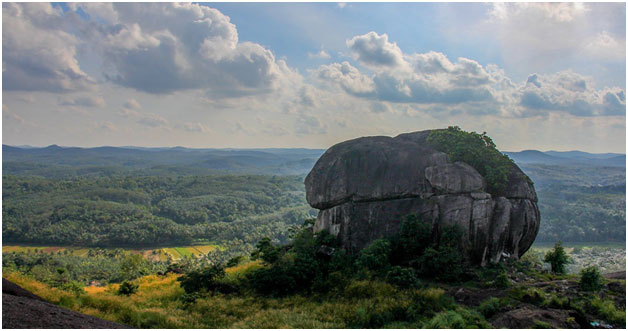 This wonderful park sprawls over 64.5 acres of land houses the giant 200 feet long sculpture of Jatayu covering a floor area of 15,000 square feet.
2. THE SPOT- WHERE JATAYU TOOK HIS LAST BREATH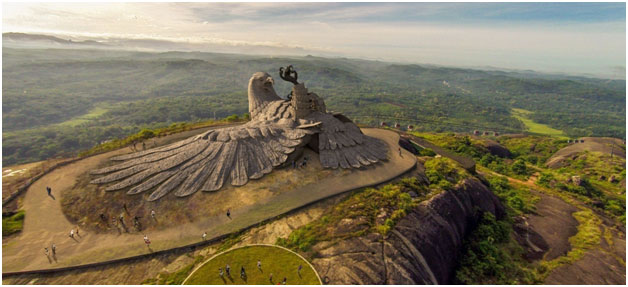 Acknowledged as the world's largest bird sculpture with a length of 200 feet sits on the top of a hill where Jatayu breathed his last and locals believe that the bird fell at this spot after being struck down by the King Ravana.
3. BEAK MARKS OF JATAYU & FOOTPRINT OF RAMA
The museum exhibits glimpses from Ramayana. From inside the sculpture people can also enjoy the bird's eye view experience from 1,000 feet above the sea level.
4. NATURE PARK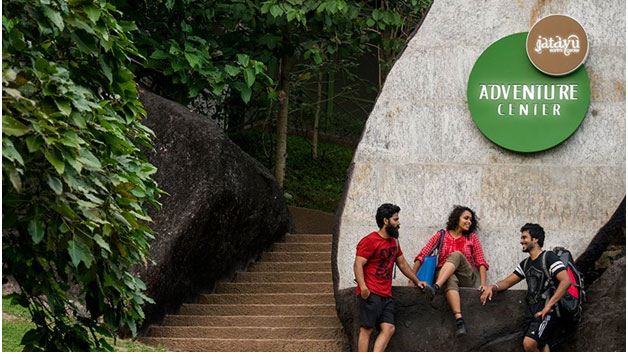 This nature park with adventure field and ayurvedic cave resorts has options for several activities like archery, rifle shooting, rock climbing, bouldering etc.
5. ADVENTURE PARK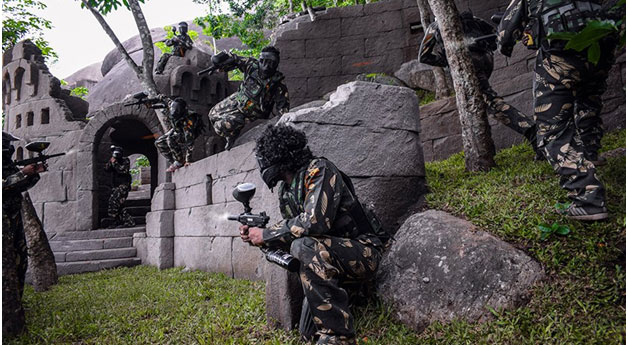 This park is popular for host of activities for visitors and regarded as the most popular place of adventure tourism in Kerala.
6. FOOD COURT AT PARK
From families, couples and adventure enthusiasts this tourist spot caters to a wide audience. Park is ideal for variety of activity entertainments in a very natural setting.
GETTING THERE
Nearest railway station: Kollam, about 38 km
Nearest airport: Trivandrum International Airport
PARK TIMING & ENTRY FEE = 10 Am to 6.30 Pm.
PARK TICKET PRICE
15 ADVENTURE ACTIVITIES : Rs- 1000 TIMING- 10 Am to 4 Pm.
TREKKING & PAINT BALL : Rs- 1000 TIMING- 3 Pm to 4 Pm.
ALL ACTIVITIES : Rs- 2300 TIMING- 10 Am to 6.30 Pm
Also See : Best Seasons to Visit Kerala